Phoenix Blues Society
Blues Blast 2016!
This page is dedicated to the 25th Annual Phoenix Blues Society Blues Blast Festival.  Here you will find useful information and links to various aspects for upcoming and past Blues Blasts.
Blues Blast is the Phoenix valley's premier Blues festival for the year!  This year's Blues festival will be held on Saturday, March 5, 2016.  Our location, Margaret T. Hance Park serves as home to the Blues festival, with room for thousands of Blues lovers to gather for the day-long event.  Watch this link for Advance Tickets available online. 
Artist Line-Up
Legendary Worldwide Blues Band, Canned Heat
Canned Heat rose to fame because their knowledge and love of blues music was both wide and deep. Canned Heat has performed at more motorcycle & music festivals than any other band in the world.
Over 100 European Tours, 20 Tours to Mexico, 15 to Australia, New Zealand & Canada. Tours to Singapore, the Philippines and Colombia / South America. Many U.S. Air Force and Army / Navy Bases around the world. Now, more than forty-five years later and with thirty-eight albums to their credit, Canned Heat is still going strong.
Visit Official Canned Heat You Tube Page
Blues Foundation Award Winner, Laurie Morvan Band
"Morvan is a stellar guitar player with consummate phrasing and respect for both the music and the spaces between the notes. She is one of the rising stars in the blues guitar world and anyone who wants to hear the future of blues guitar should pick up one of her CDs and check her out." - Blues Blast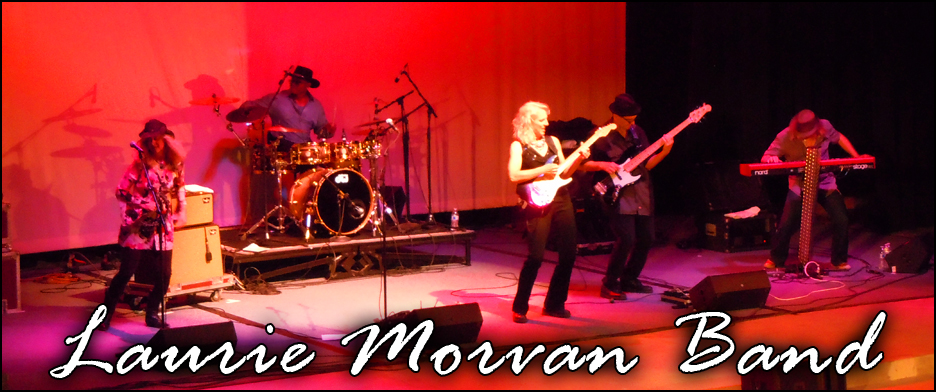 Visit Official Laurie Morvan Band Page
See More of 2016 Line-Up  Coming Soon
 Coming soon!
Click here for  Merchandise, Food & Beverage Vendors Area
Phoenix Blues Society is seeking volunteers to support one of the valley's main attractions this year.  If you, your family, coworkers or friends would like to help out, plus enjoy a day of Blues on us, please complete the Volunteer Form (link below).  Let us know how we can contact you and what kind of support you can lend.  
Individual Volunteer Sign-up, Please send an email with "BB 15 Volunteer" in your Subject Line.  This email address is being protected from spambots. You need JavaScript enabled to view it.
For corporate or other group volunteers, where your company or other group might be interested in helping us make the event a success, please click the corporate & group link.  Please click to the following link and enter "Blues Blast Group Volunteers" in your message subject line.  Thanks!
Corporate & Group Volunteer Signup
Or call our message only line, 480-253-9044.  Kindly leave a message to let us know how and when is the best time to reach you.  One of our volunteers will get back with you.
Festival Details
Festival Date and Time March 5, Gates 10am, Music 11am 'till dusk
Location Margaret T Hance Park, 1202 N. 3rd Street, Phoenix AZ 85004 - Please note that Hance Park runs eastward from 3rd Avenue all the way to 3rd Street, above the I-10 Interstate freeway Deck Park Tunnel.  Phoenix Blues Society Blues Blast happens at the east end of the park, along 3rd Street.  General admission and entrance is on E. Moreland Street on the south perimeter of the park.
Admission Gate: $30,  Early Bird: $20 (Ends February 02, 2016) Buy Now This link opens in a new window. Click or Paste into your browser [ COMING SOON ]
Getting There
Motorcycle Parking Special Free Motorcycle-Only Parking is provided. Bike parking will be in the east parking lot, adjacent to to park, with entrance from 3rd St.  Special admission is provided via the "Motorcyclist Only" gate, along east fencing.  Please see Park Map. 
Bus Line Click Pan Your Trip
Light Rail Get off at Roosevelt/Central Ave Light Rail Station. Walk .3 (three-tenths) mile, 7 minutes. (Alternative Stop - McDowell and Central) See Steps Map
Park & Ride Locations
7th Avenue/Camelback Road
19th Avenue/Montebello Avenue
19th Avenue/Camelback Road
38th Street/Washington Street
Central Avenue/Camelback Road
Dorsey Lane/Apache Boulevard
McClintock Road/Apache Boulevard
Price Freeway/Apache Boulevard
Sycamore Street/Main Street
Once You're There
Festival Grounds Event Map Click Here  
Lodging (please check back)
Restrictions 
For you and your fellow Blues lovers' safety and pleasure, PBS has taken steps to ensure your day at the festival is a fun and fondly memorable occasion.  Please be aware and follow these guidelines.  Many are required by local legal and safety codes.
No Pets of Any Kind Allowed

No Coolers or Ice Chests - No Food or Drink (this includes water as well) may be brought into the park. Water is available through the vendor booth and through park drinking fountains.  Additionally, several Food Vendors will offer a variety of tasty food and beverage selections.  Bags will be inspected at the gate. 
No Re-entry to the festival. Please plan to stay for the duration.  Once you enter, if you leave, you will not be permitted to enter for any reason.
Pop-up Canopies ARE Allowed These are restricted to the back of the audience area only.
Vendor Food and Merchandise Packets (please click links, below for applicable PDF files.  Need Adobe Reader? Click here)
Food, Beverage and Merchandise concession spaces are available on a first-come, first-in basis.  To maximize your investment, Phoenix Blues Society only will allow one vendor per type.  In other words, if you are the first Hot Dogs vendor, with your check and application to us we will not accept a second Hot Dogs vendor.  All applications MUST be received with your check in order to be considered.  You are highly advised to include payment at the time of your application to guarantee your space.  Applications received without payment will remain on file, with the allotted space open.
Please fill out the attached forms and mail in to:
P.O. Box 36874 Phoenix, AZ 85067, 
Food & Beverage Vendors - Food & Beverage Vendor Letter,    Food & Beverage Vendor Application
Merchandise Vendors - Merchandise Vendor Letter,    Merchandise Vendor Application
Vendor Load-in Load-out Area Map
Program Advertising (please contact any board member for more information)
We invite you to visit our Program Advertisers Section and Their Respective Websites!
Advertising Space is available on first-come, first-serve basis.  Click this
 to view Size and Pricing. Your print-ready ad and
MUST be received NLT one week before the festival.